1. A brief history of the origin of the oil sump cabinet of

The war due to the lack of fuel supplies, the case of soldiers trained overseas are faced with the same problem, a small amount of traffic does not match the actual needs of the economy and therefore a large number of storage required for the fuel to come into play around it.
1950s US That's only try of the first oil sump cabinet - that is the purpose of storing large amounts of gasoline, oil sump cabinet can re-use and can be delivered directly to any desired manner. 1960s Mu cabinet for the first time on the fuel tank for use in commercial use - consumer goods (Consumption Goods), such as wines, spirits, petroleum chemicals, fuels ... and so on. Cabinet's first oil groove (40 feet long, 4 feet high 3) of the frame plus two like a long tube composed cigar called "Cigar Box", 1960s sump cabinet's commercial shipping to transport wine (Wine) and Sherry (Sherry) by Spanish and Portuguese to northern Europe.
Sump cabinet five or six years and gradually evolved from the "Cigar Box" to today's modern sump cabinets in an integrated mode of transport to transport liquids (Liquids), vapor (Gases), powder (Powder), fine (Granules), whose interests unlimited, mass transit, increase the stock and reduce the unit cost of transportation, in a safe manner (oil bath cabinets subject to compliance with the relevant norms of pressure, temperature, etc ..) is long-distance transport and no additional processing costs of traditional container barrel (Barrels and Drums).
2. The oil sump cabinet capable of carrying chemical
In accordance with International Maritime Dangerous Goods International Maritime Organization (IMO) published by the transport regulations (IMDG), a book will be divided into nine categories of dangerous goods, so (3, 5, 6, 8 loading required of nine) all kinds of liquid petrochemical products, and oil, seeds, oil Associations (FOSFA) prescribed in food grade (Food Grade) goods sump cabinet.
3. The division criteria of dangerous goods
Classified dangerous substance is based on the nature of the goods contained in danger. The United Nations released the "International Maritime Dangerous Goods transport law (IMDG Code) ie a clear and detailed division criteria, illustrating and divided as follows:
4. According to the provisions of transport IMO / IMDG minimum / maximum load limit, how to calculate the sump cabinet loading
Loading liquid petroleum chemical sump cabinet transport, the maximum and minimum loading amount is regulated by the IMDG Code, the general practice of transport can be roughly divided into the following guidelines to load the fuel tank cabinet (this formula ignores temperature and cargo the relationship between the coefficient of expansion):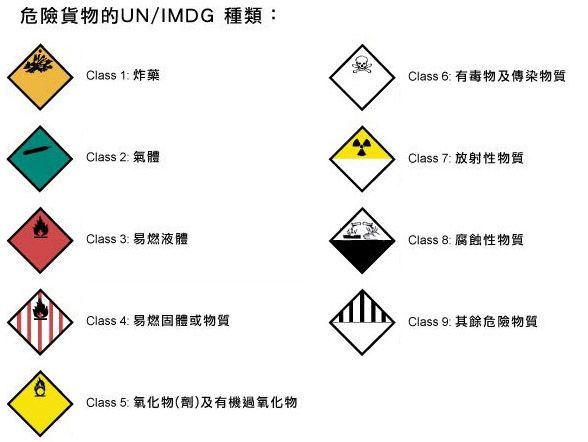 Dangerous goods - maximum loading capacity of 95% upper limit groove volume of the cabinet, at least 80% loading volume of the cabinet slot as the lower limit.
Non-dangerous goods - maximum loading capacity of 97% upper limit groove volume of the cabinet, at least 75% loading volume of the cabinet slot as the lower limit.
Today with dangerous goods (phenol) and non-hazardous (oil), for example test finds the maximum, minimum load amount as follows:
(Sump cabinet volume of the distribution of 24,000 liters) of phenol (Phenol; SG: 1.06; Un Number: 2312; class: 6.1)
(Sump cabinet proportion loaded cargo volume *) * 95% = maximum load capacity (24,000L * 1.06 M (KGS) / V (L)) * 95% = 24,168KGS
(Sump cabinet loaded cargo volume * gravity) * 80% = minimum loading (24,000L * 1.06M (KGS) / V (L)) * 80% = 20,352KGS lubricant (Lubricant; SG: 0.78; Un Number: NONE; Class: NONE) (Sump Cabinet volume proportion of loaded goods *) * 97% = maximum load capacity (24,000L * 0.78 M (KGS) / V (L)) * 97% = 18,158KGS (oil bath cabinet gravity loaded cargo volume *) * 75% = The minimum loading (24,000L * 0.78M (KGS) / V (L)) * 75% = 14,040KGS

5. Why consider maximum and minimum load limit is a portable sump cabinet sealed pressure vessel, mostly for loading liquid petroleum chemicals , edible goods, membership by sea, road, MTR road transport to the destination. Because of the mobility of the liquid itself, if the load is too small, in the conveyance by external factors, tilt, emergency stop situation, tank cabinet goods because of "inertia" of the continuous flow impact will lead to accidents, especially in When the road, MTR road transport.
And petrochemicals, if overburdened, in transit, in a sealed pressure vessel internal temperature and environment caused by putting the goods volume change (depending on the size of its expansion coefficient may be), will produce a positive pressure in the sump tank is too large lead to cargo overflow The risk of leakage. Others, such as the safety requirements between the international and national (such as road weight limit) ... and so on, so there is this maximum, safe transport of the load capacity limit of the minimum specification.
6. The use of stainless steel fuel tank cabinet of International Stainless Steel labeling schemes - American Iron and Steel Institute (American Iron and Steel Institute) is "three digits" to mark a variety of standard grade stainless steel can be forged.
Consider stainless steel, corrosion resistance, the steel of the chemical composition of the steel itself, plus mutual status, conditions of use and environmental media, at present, liquid petroleum chemicals generally used in maritime transport of oil sump cabinet (Tank Container) of its stainless steel grades and Specifications in Austria Di body (Austenitic) stainless steel 300 series for the mainstream. Among AISI 304 / AISI304L and AISI316 / AISI316L main specifications.
7. Types of sump cabinet and division IMDG Code classification sump cabinet EXCEPT products into 4.1 and 5.2 use Type T23 and 2 (gas) using TypeT50 (non-refrigerated liquefied gas high pressure) and T75 (frozen high pressure liquefied gases), the based on the "four conditions" to distinguish Tank Type- minimum test pressure cylinder groove, groove tube minimum thickness requirements and pressure relief valve is a bottom valve into T1 to T22. Sump cabinets provided by the company that is in compliance with this specification design.
8. The United Nations under the organization dedicated to the transport of dangerous goods which the United Nations under the jurisdiction of one of the things that is to enhance the safe transport of hazardous substances, for which is provided "Economic and Social Conference" (Economic & Social Council) referred to in the United Nations General Assembly Organization (ECOSOC), dedicated to the development of various modes of transport of dangerous goods under the transport-related regulations. Under ECOSOC organization, each model has its own specialized transport is organized as follows:
Maritime transport---- IMO
Air transport ---- ICAO & ITAT
Transport of radioactive material ---- IAEA MTR
Road transport ---- OCTI & RID
Road transport---- ADR
inland waterway transport ---- ITC, CRC, AND & ADNR
Sump cabinet (Tank Container) involved in the modes of transport (Transport Modalities) including shipping, Tie Road, road, inland waterway transport, so whether it sump Cabinet design and transport, must comply with the safety regulations set by the various organizations.
9. What IMO (International Maritime Organization)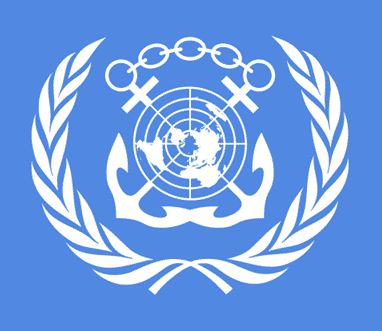 1948 League of Nations (The United Nations) through a convention formally established "Intergovernmental Maritime Consultative Group consciousness" (Inter-Governmental Maritime Consultative Organization "called IMCO, the group identification was established in London in 1958 Since the beginning of formal operation, the organization changed its name to "International Maritime Organization" (International Maritime Organization "referred to in the 1982 IMO IMO on maritime safety and marine environment protecting persons and other issues have been through the relevant treaties, agreements and protocols as follows:
SOLAS ( 74) - on marine biological security
MARPOL (73/78) - the vessel sewage beam protection
IMDG Code (1965)
IMO organized subdivided into General Assembly (Assembly), the Commission (Council), secondary Parliament (Sub-Committee) and work Group (Working Group), "Maritime Safety Committee" (Maritime Safety Council) and the "Marine Environment Protection Committee" (Maritime Environment Protection Committee) in the Commission were solely vessel safety and environmental protection. "Maritime Safety Committee" to belong times Parliament and the proposed level working group on the various recommendations in the vessel security coordination and integration of post-specific implementation details and then propose amendments to the IMDG Code. "Marine Environment Protection Committee" in the same manner MARPOL73 / 78 be amended job.
10. What IMDG CodeInternational Maritime Dangerous Goods transport law (International Maritime Dangerous Goods Code) referred IMDG Code, IMO publishing this packaging of dangerous substances by maritime transport legal publications on the safe operation of in 1965 covered the classification of dangerous substances, definition; Structure and safe packaging containers and norms of the transport operation on, have a clear and detailed explanation. The publication (Publication) divided by SOLAS1974 modeled, combined with ship pollution prevention (MARPOL73 / 78) regulations, etc., on a regular basis to every two years there is a newer version, in order to better conform, in response to actual needs.